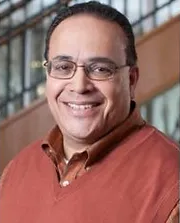 Luis A. Perez
Mr. Perez, a NYS licensed social-worker is a Rochester native of Puerto-Rican descent who served as an Assistant Pastor at Bethel Christian Fellowship from 1990-2006. In 2001, Mr. Perez founded and became the Executive Director of HOPE Initiatives, CDC a faith-based community development corporation serving the County of Monroe. During this time, he established youth serving programs: Project COPE (Children of Prisoners Embraced) - mentoring children of prisoners, and The FACTS Project - a sexual abstinence program for Monroe County students. In addition, for ten years he served as a volunteer Chaplain at the Monroe County Children's Detention Center.
Since 2010, as an issue of justice and equity, Mr. Perez has been spearheading a public-private endeavor to increase the community capacity to provide transformative six-week, full-day, no-cost, high-quality summer learning and enrichment to lower-resourced families.
Currently Mr. Perez serves as: Co-Chair – ECDI (Early Childhood Development Initiative),
Advisor – ECEQC (Early Childhood Education Quality Council), Member – ROC the Future / School Readiness Outcome Team (SROT), and on the Rochester Education Fellowship Advisory Committee. Mr. Perez has served on the Board of Directors for Young Audiences of Rochester, the United Way of Greater Rochester, MetroCarlson YMCA, Camp Good Days and Special Times, and Genesee Settlement House. For ten years he served as the President of the WNY Chapter of the NACSW (North American Association of Christians in Social Work).
Mr. Perez has run for office four times, including running for Mayor of Rochester, NY in 2001. He has the distinction as the only Latino endorsed by a major party to run for Mayor in Rochester, NY.
He received his master's degree in social work from Roberts Wesleyan College, a Bachelor of Science in Social Work, with a minor in religion, from Nazareth College of Rochester, and an AAS in Human Services from Monroe Community College.
Luis is married to Pamela, and they have two adult children, Luis Gary and Rachel.