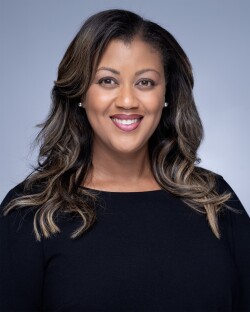 Shanai Lee
Shanai Lee, MBA, Ed.D. has had a successful career in urban education and local government spanning two decades. Most recently Shanai was the Regional Senior Director for Uncommon Schools in Rochester where she managed the external affairs and stakeholder engagement initiatives for True North Rochester Preparatory Charter Schools. Prior to joining Uncommon Schools, Shanai served the children and families of Rochester for more than a decade as the District Clerk and senior staff member to the Rochester Board of Education. She has also worked as a Marketing Specialist for the city of Rochester, assisting neighborhood commercial businesses by determining needs and securing resources for technical and financial assistance, and implementing business and neighborhood outreach programs.
Shanai recognizes that education is a key determinant in an individual's success and the viability of a community—all children, regardless of socioeconomic status, race or ethnicity, are entitled to a high-quality public education that prepares them for college and careers. She exercises her commitment to education and empowerment through community involvement. In her professional work and in service to the community, Shanai has had the opportunity to engage and equip community members with information to shape the future of education in Rochester. She has served as a board member for Connected Communities, Inc.; advisory member to the Rochester Teacher Pipeline Strategy Group; founding member of 100 Women Who Care; and advisory board member for the ROC City Learning Pods.
A Rochester native who was educated in the Rochester City School District, Shanai earned her doctorate degree in Educational Administration, a master's degree in Educational Policy and an MBA in Finance and Accounting from the University of Rochester. She also holds a B.A. in economics from Cornell University.